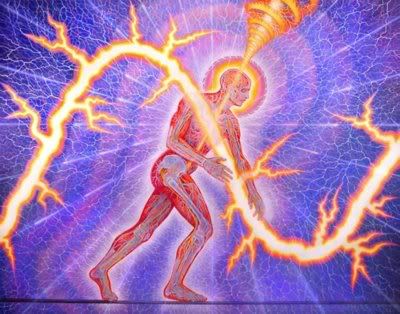 Le Non_Jazz#0407::
SOLAR FOX (chicago)
CAPRICRON BAND (sèvres)
POPOL GLUANT (?)
lundi 04 juillet 2011
@BOUILLON BELGE
6 rue Planchat
75020 M° Avron
5€
20:20
SOLAR FOX (us)::
Nouveau projet - duo freak-psych-gtr - de Steve Krakow aka PLASTIC CRIMEWAVES - l'infatigable archiviste, connaisseur & propagateur de tte obscurité psyché-sixties & co via GALACTIC ZOO DOSSIER, fanzine fait (dessiné!) main & publié depuis ~1995 par le label DRAG CITY.
http://www.coachhousesounds.com/solarfox
http://www.plasticcrimewave.com/about-this-site/index.php
http://www.myspace.com/plsticcrimewavesound
http://www.youtube.com/watch?v=7CU4YzCbbv0
CAPRICORN BAND (fr)::
Une fois par an (à peu près), Erik Minkkinen (Sister Iodine etc) + Lori Schönberg (Berg Sans Nipple etc) = respectivement: LE guitariste à plat (doublé d'un percussionniste électronifique) + LE batteur kraut-groove-tueur-de-ces-dames du terrifique combo incandescent ANTILLES, ré-créent ce projet (guitare + oscillateurs + trucs) plus arythmique (quoique) & plus porté sur les textures.
http://www.myownspace.fr/84
POPOL GLUANT (fr)::
"a fluorescent creeping lava, moving from schizoid collage to droney obsession for coming back in a burlesque avant-garde parody".
(Hundebiss Records)
Depuis sa plus tendre tendre enfance, Hendrik Hegray dessine & publie des graphzines (Super Kasher, Machine à laver...) + enfin, en collaboration avec Jonas Delaborde,
l'excellent NAZI KNIFE
http://nkzine.free.fr/
+ ainsi que son "dérivé" FALSE FLAG.
Il bruite aussi - depuis sa plus tendre post-adolescence - solo ou au sein de diverses formations les unes plus éphémères que les autres
(LES ICÔNES POPULAIRES DU MAL EXTRÊME
DRK
ABACABB
MINITEL
HELICOPTAL
COBRA MATAL
SUPER MORT
H&M
HAINE
COCKSUCKER
MOLIERE
...
En 2009 (?) il lance le label Premier Sang (SISTER IODINE, MACRONYMPHA, MESA OF THE LOST WOMEN...).
Solo il performe en tant que HELICOPTERE SANGLANTE, THAÏ HORSE ou POPOL GLUANT (...)
Ses sets sont courts, étonnants, bizarres, absurdes, drôles, poétiques & laissent - souvent - pantois.
http://hundebissrecords.bigcartel.com/product/popol-gluant-solo-piano
http://stochasticreleases.free.fr/hspgvm.html
https://josephghosn.wordpress.com/tag/popol-gluant/
http://songsofpraise.hautetfort.com/archive/2009/06/09/playlist-08-06-09.html
http://www.youtube.com/watch?v=ln2mIZA0bzA